Denim Wash Ylang - 500ml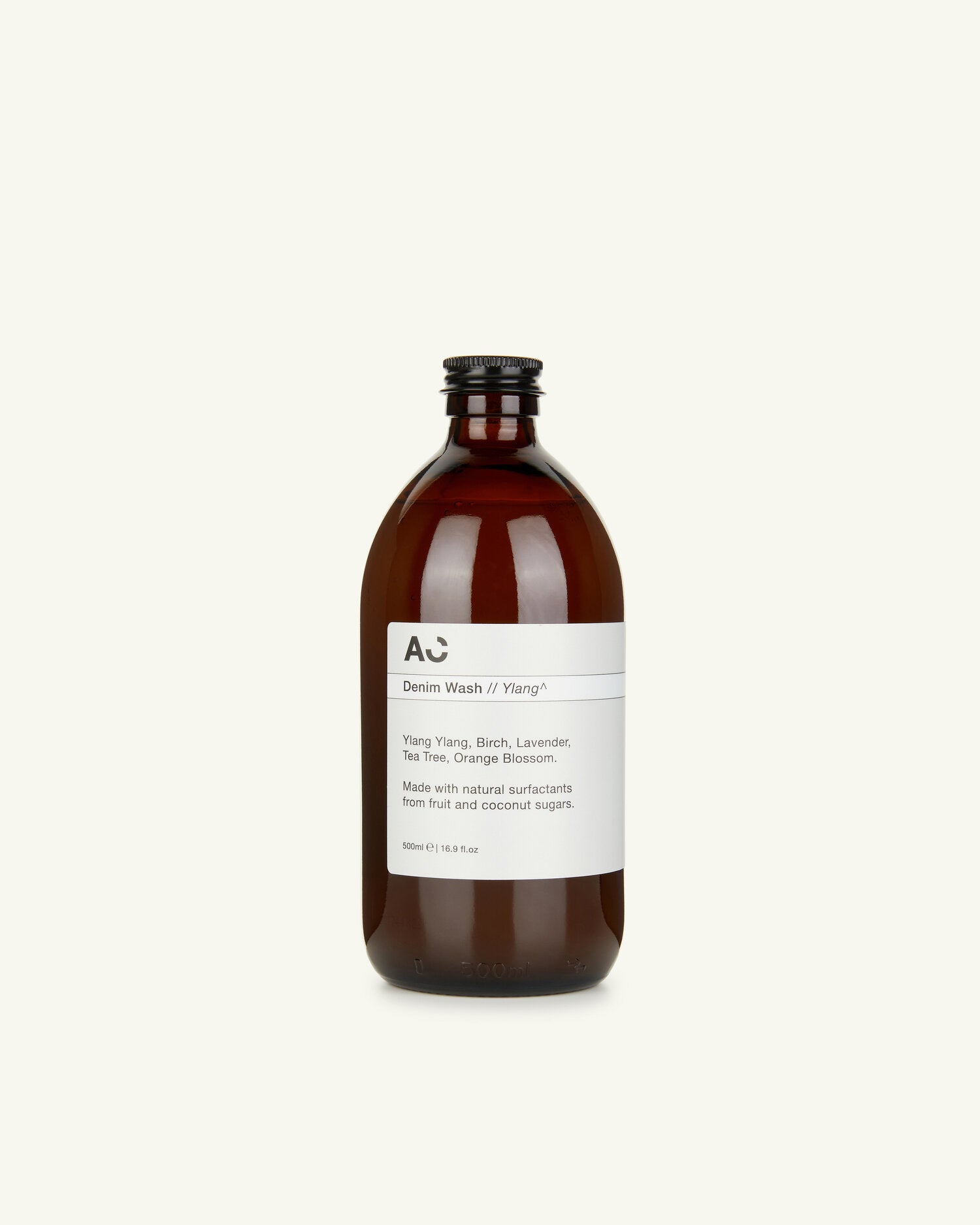 Designer: Attirecare
Attirecares products offer something a little different to what you'd normally find on the market, great garment care products, well designed and in harmony with the planet.
Here to help you keep your denim as long as possible, this is a specialist laundry detergent made by Attirecare specifically for Denim. Apart from neutralising odours and killing bacteria, it is tough on dirt and stains.
It contains acetic acid to settle the dye of the denim and maintain any natural wear. Of course, it also had to smell great with sweet orange and ylang ylang oils.
Application for Hand Wash: Fill a sink full of cold water, turn your jeans inside out before exposing to water. Leave jeans to soak for at least 45 minutes, rinse with cold water until all denim wash has gone. Hang to air dry. 
Machine wash useable also...
Ingredients: Water (Aqua), Decyl Glucoside & Coco Glucoside (Coconut, Fruit Sugars), Coco-Betaine, Selected Salts, Glycerin, Xantham Gum, Potassium Sorbate (Preservative), Acetic Acid, Sodium Carbonate, Cocos Nucifera (Coconut Oil), Melaleuca Alternifolia Leaf Extract (Tea Tree), Betulaceae (Birch Oil), Citrus Sinensis (Orange Oil), Cananga Odorata (Ylang Ylang Oil).
500ml
Free Uk Delivery over £100 / £4.95 standard / Next day £6.95
Free delivery within SE postcodes.
If you have any questions or would prefer to call us to place an order please call us on 0208 299 4926 or email
webshop@meetbernard.com